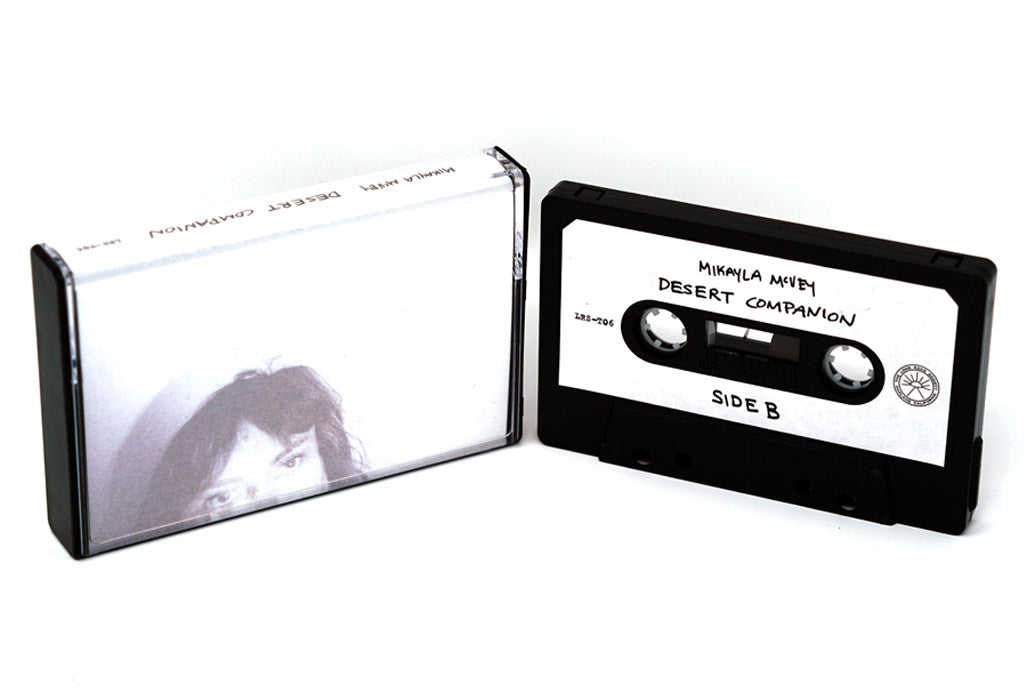 Desert Companion EP - Mikayla McVey
$7.00
Desert Companion is a collection of sparse, meditative songs from far-out sound-weaver Mikayla McVey - it features old songs, new songs, and several never-been-recorded songs. Desert Companion was recorded live to tape on a couple of spaced-out rainy nights at Long Road Studios in Oakland, CA with some close friends & a few complete strangers. If you've ever been captivated by a Mikayla McVey solo set, here's your chance to bring it home with you. 
Limited edition of 100 tapes. All tape orders come with a digital download, delivered at the time of purchase. 
DESERT COMPANION is also the name of KNPR's monthly magazine out of Las Vegas, NV.