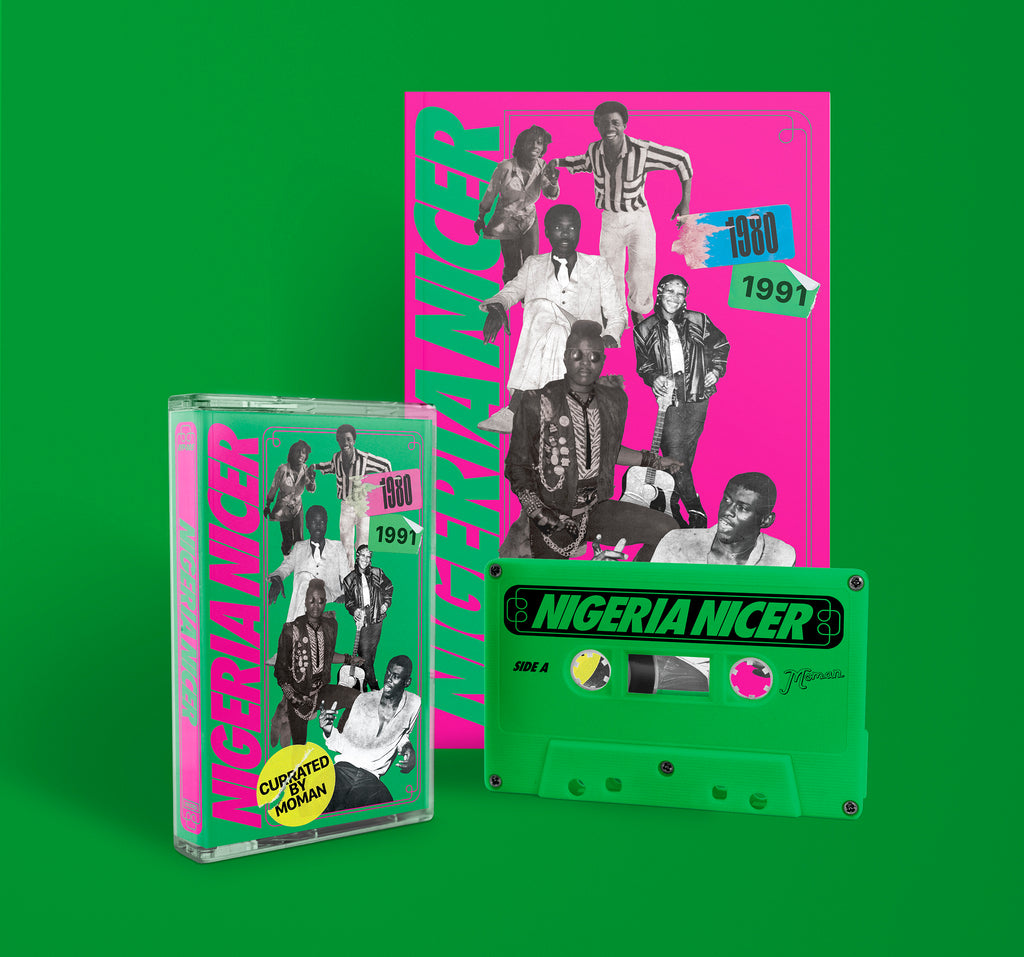 Nigeria Nicer 1980-1991
$30.00
Nigeria Nicer is a high-quality 29-page risographed music zine featuring write-ups about rare and out of print Nigerian music. The zine includes a free 70-minute mixtape of the featured tracks, recorded at The ZineLab in Honolulu, Hawai'i to a high-end Tanberg cassette deck, and dubbed to the best quality Chrome Type 2 high bias cassettes available. Music selections curated by Moman / design by Jeremy Wirth.

The intention of this not-for-profit project is to share music that is too good to be lost, and serve as a reminder that music is infinite and will outlive us all.  All proceeds will be donated to the Bisi Alimi Foundation, which advocates for the rights and dignity of LGBT people in Nigeria.
Nigerian music in the 1980s and 90s mirrored popular trends in the West but always stayed rooted in African musical traditions - subtly in the details of a slick disco production, or more obviously in Digi Highlife. Just because it sounds like Janet Jackson, Boyz II Men, or New Edition doesn't mean it's not thoroughly and uniquely African.