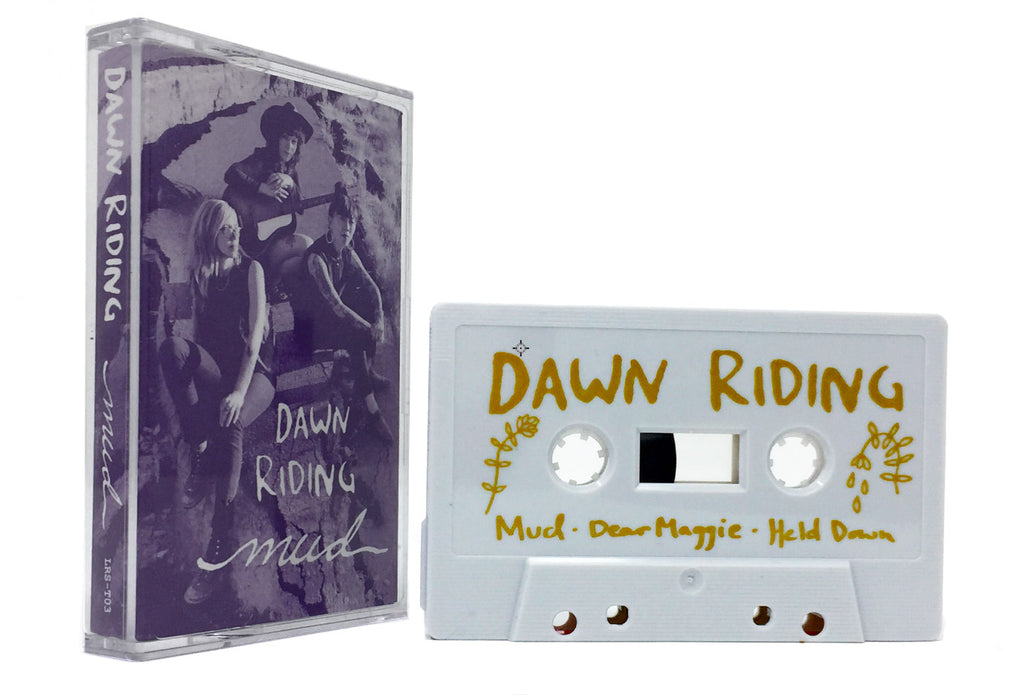 Mud EP - Dawn Riding
$10.00
In their debut EP "Mud", Dawn Riding has crafted a project that is somehow fierce, intimate, outlaw, passionate, and psychedelic, all at the same time. Purchasing this limited-edition tape EP is the only way to hear all these tracks until the official release of their debut LP in the summer. All tape orders come with a digital download, delivered at the time of purchase. 
Dawn Riding is Sarah Rose Janko (vocals/acoustic guitar), Sheffield Hall McCann (vocals/electric guitar), & Jasmyn Wong (drums). Additional instrumentation by Jason Cirimele (bass, percussion) & Jessica Leigh Smith (harmonica). 
All songs on Mud are written by Sarah Rose Janko, co-produced by Sarah Rose Janko & Jason Cirimele, recorded & mixed by Jason Cirimele (Dusty Sea Studios), and mastered by Steven Oriolo.